---
#MakeTheCase Advocacy Campaign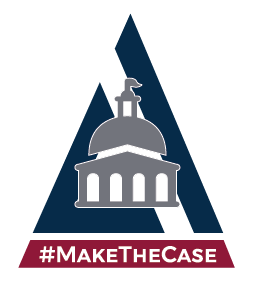 AccessLex Institute members, students, and constituents can all take an active role in advocating for providing access, affordability and value to graduate and professional education. We encourage you to get involved by speaking to student groups, hosting events or meeting with your legislators. We have created an Advocacy Toolkit to provide you more information and ensure that you, too, can #MakeTheCase!
Policy Priorities
AccessLex Institute understands that America's present and future economic prosperity is directly linked to its citizens' ability to lead research, drive innovation, and become entrepreneurs.
Alleviating or removing economic barriers for students whoare contemplating or already enrolled in graduate study will enable them to meet their goals and allow them to give back to society.
Most specifically, we seek to:
Improve access to legal education for all students, with an emphasis on historically underrepresented minority students and students from economically disadvantaged backgrounds;
Increase affordability and financing options available for students pursuing legal education; and,
Strengthen the value of legal education.
And while our area of focus is on legal education, we advocate for policies that will benefit all graduate and professional students.
Below are some critical issues and recommendations that policy influencers and lawmakers should consider as discussions about higher education occur.