AccessConnex by AccessLex - A Free Student Loan Helpline
AccessConnex by AccessLex - A Free Student Loan Helpline
The first service of its kind to provide on-demand, one-on-one loan repayment and other financial education information to graduate and professional students, AccessConnex is a free helpline that delivers personal, accurate counseling by phone, live chat or email. 
Personal.
Confidential.
Free.
And effective.
By phone, live chat or email, you can reach our team of fully Accredited Financial Counselors (AFC®) to get clear, unbiased information that will set you on a sound financial path. 
We have over 30 years of experience advising students with questions like yours. So if you want to better understand repayment plans, have questions about loan consolidation or need help estimating your future monthly payments, our team can help.
Monday to Friday - 8:30 a.m. to 5:30 p.m. ET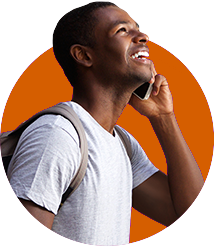 AccessConnex® by AccessLex is completely free for everyone. We're a nonprofit organization and our mission is to help you navigate your student loans. Call us once, or once a week. It's always free.