Call Your Members of Congress Phone Script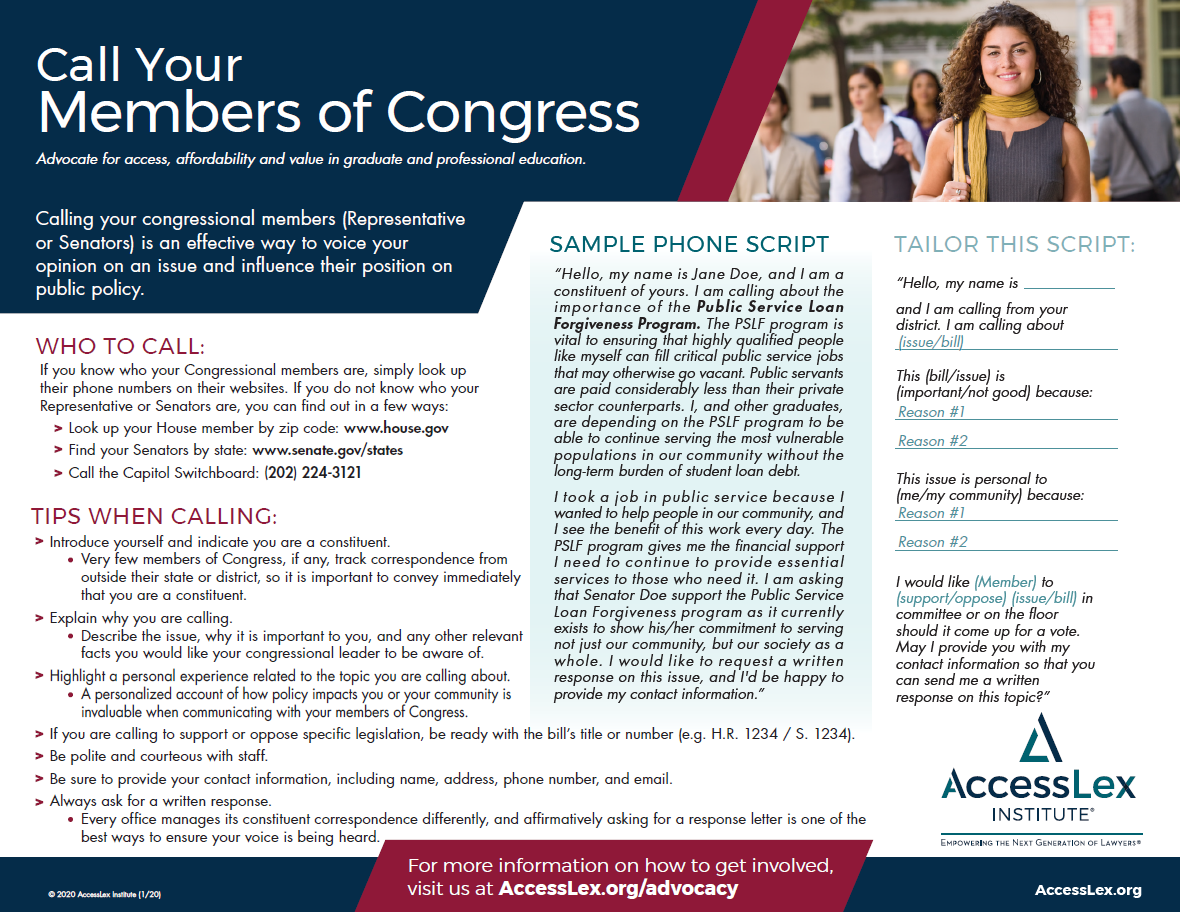 Tailor This Script:

(copy and paste this script for customizable use)
"Hello, my name is                                              
and I am calling from your district.
I am calling about
(issue/bill)                                                             
This (bill/issue) is 
(important/not good) because:
Reason #1                                                           
Reason #2                                                           
This issue is personal to
(me/my community) because:
Reason #1                                                           
Reason #2                                                           
I would like (Member) to  (support/oppose)
(issue/bill) in  committee or on the floor
should it come up for a vote. May I provide
you with my contact information so that
you can send me a written response on this topic?"