At AccessLex Institute, we believe that giving aspiring law students the tools they need to make wise decisions is vital to ensuring their journey from pre-law preparation to law school graduation is a successful one. Our free resources, products and services equip students to take control of their finances and stay on the path to a brighter financial future.
And we are here for you, too – the people charged with getting students on the right path to begin with.
Whether you are a pre-law advisor, law fair coordinator, law school admissions staff member or lead a pre-law student organization, AccessLex Institute is here to support you. We'll work closely with you and your team to deliver expert financial education programming and materials to your pre-law students.
When students make wise financial choices, the positive impact can follow them throughout their lives. If you would like to order materials, schedule a campus workshop or discuss how we can support your aspiring law students and pre-law initiatives, please contact prelaw@accesslex.org.
Pre-Law Products and Services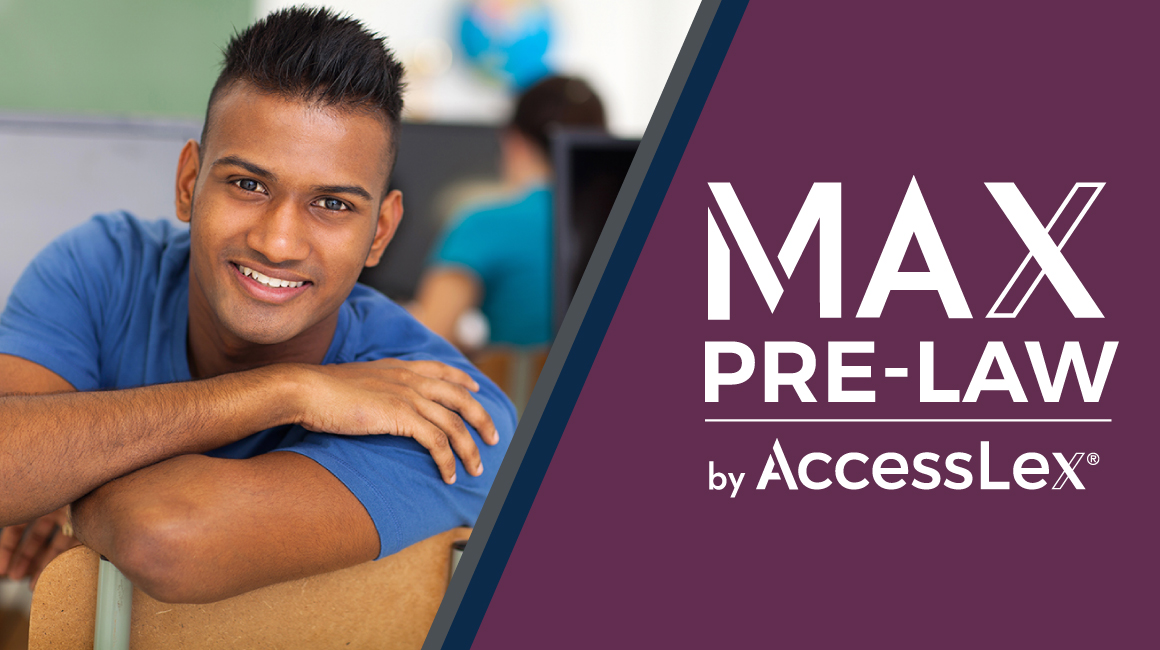 Designed by a team of JDs, financial aid experts, law school admissions professionals and experienced pre-law advisors, MAX Pre-Law by AccessLex® is an online suite of resources offering interactive lessons, webinars, worksheets, checklists and even one-on-one financial strategy coaching from Accredited Financial Counselors (AFC®) and other financial aid experts – to provide aspiring law students with answers to their most pressing questions. Lessons include Your Law School Investment, Paying for Law School, Getting into Law School and Understanding Law School Admissions and Financial Aid. MAX Pre-Law is available FREE to all aspiring law students.
---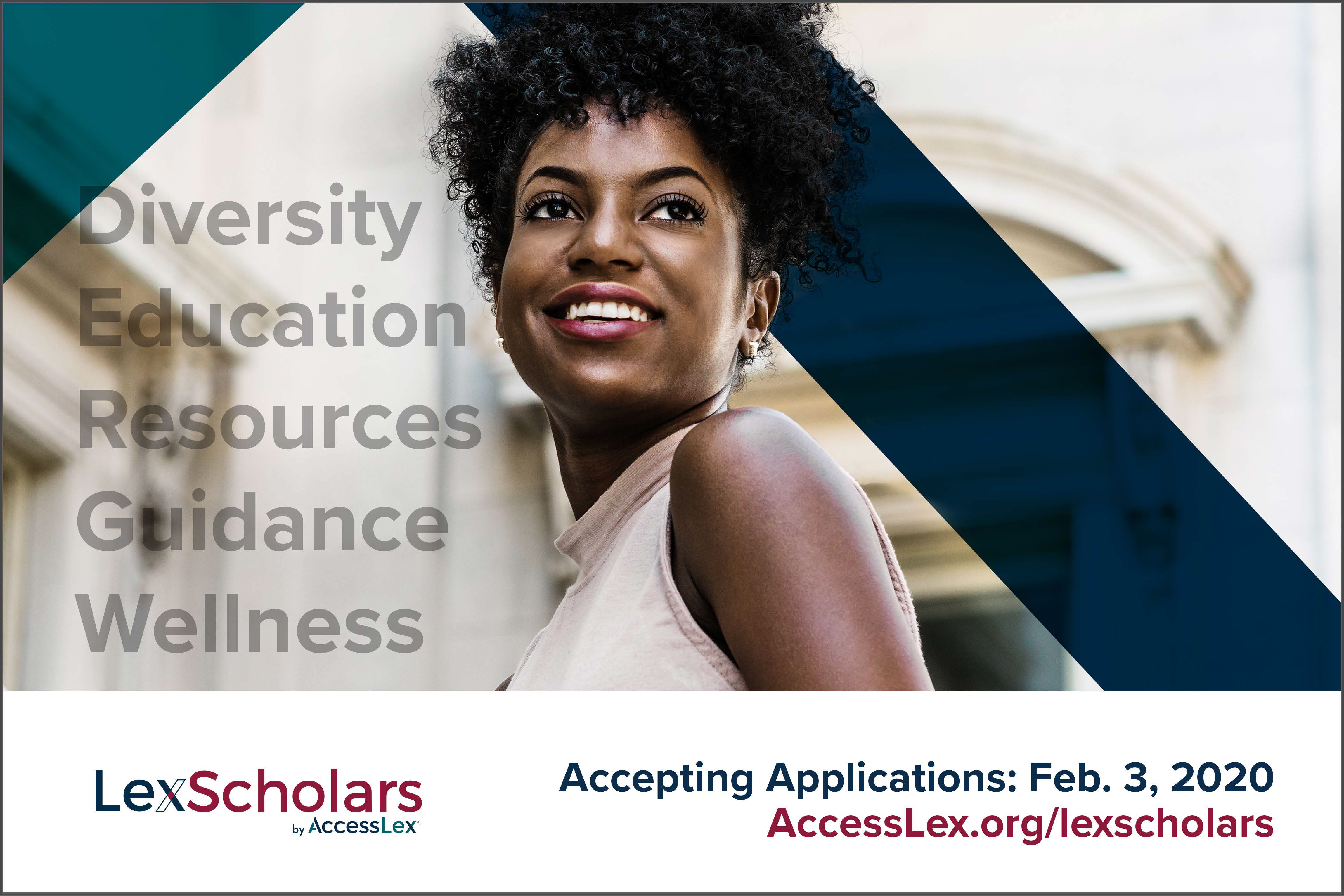 The legal profession is the least diverse profession in the United States, and its demographics are a direct reflection of the unequal access to legal education. LexScholars is a free diversity pipeline initiative aimed at learning more about effective methods for increasing law school diversity by providing more than 1,200 aspiring lawyers with the guidance and resources to pursue their goal of attending law school.
---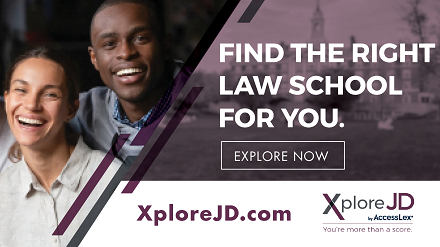 XploreJD is a free, online search tool offering aspiring law students a data-based approach to finding law schools that best meet their criteria. By answering questions for six primary factors in the law school decision-making process—Location, Cost, Enrollment, Diversity, Curriculum and Outcomes—and prioritizing the attributes that will most impact their decision, they can, with the help of XploreJD's proprietary algorithm, build a list of potential law school options that fit what they want and need in your law school experience.
Onsite Workshops and Online Presentations
When aspiring law students make wise financial choices, the positive impact can follow them throughout their lives. We offer onsite workshops and online presentations which include:
Financing Your Legal Education

- Pursuing a legal education is a significant life decision—one that will allow you to following any number of professional pathways. You may ultimately choose to practice in a corporate firm, go into public interest law or use your legal background in another field. But regardless of where you end up, it is important for you to understand the realities of your student loans and finances now. In this session, we'll discuss the costs of pursuing legal education, describe the financial aid application process, review the available financing option and identify ways to be financially prepared to achieve your goals

Maximizing Your Law School Dollars

– What you borrow to finance your education today can have a significant impact on your financial well-being tomorrow. And knowing how much to borrow requires a good look at your spending habits and spending plan. In this session, we'll review the financial aid process and basics of student loans and also discuss strategies for reducing your indebtedness while in law school.

Applying to Law School: A Strategic Approach for Underrepresented Students

 – Deciding whether to attend law school is a huge financial, academic, professional and personal investment. In this one-hour interactive presentation we review the essential components of a successful law school application including the importance of timing, characteristics of a strong application and school selection factors and provide tips and strategies that can be utilized by historically underrepresented students to navigate the law school application process.

NEW! View our Applying to Law School: A Strategic Approach for Underrepresented Students video series.

New Pre-Law Resources to Enhance Your Program

– Advising aspiring law students can be challenging – especially when the landscape of law schools, costs and information changes so much from year to year. In this 45-minute presentation, we'll review the latest research and refresh your understanding of the tools available to help you and your students make wise decisions about their investment in law school. You'll get demonstrations of our student loan calculator, our law school comparison tool, our financial aid helpline and our popular Financing Your Legal Education workshops. You'll also have the chance to connect with colleagues and share your feedback in this interactive live webinar.

Optimizing Your Law School Decisions

-

Law school applicants are faced with several decisions – decisions with financial and career consequences.  This workshop will cover law school selection, merit scholarships, timing and the rolling admissions cycle, and review the components of the strongest law school applications.  We'll also review ways to help applicants better understand, assess, and allocate their time on the strategies that matter most.
We also offer monthly webinars on topics related to law school financing that you can share with your students.  They are free to attend and registration is open to anyone. Please visit our online events page to learn more, or to register.
Law Fair Materials
The investment in law school begins long before the first day of class, often at a law fair. AccessLex can provide fabric bags for your fair attendees, so that they can organize the literature they receive that day, along with information on financing law school, pens and other appropriate materials.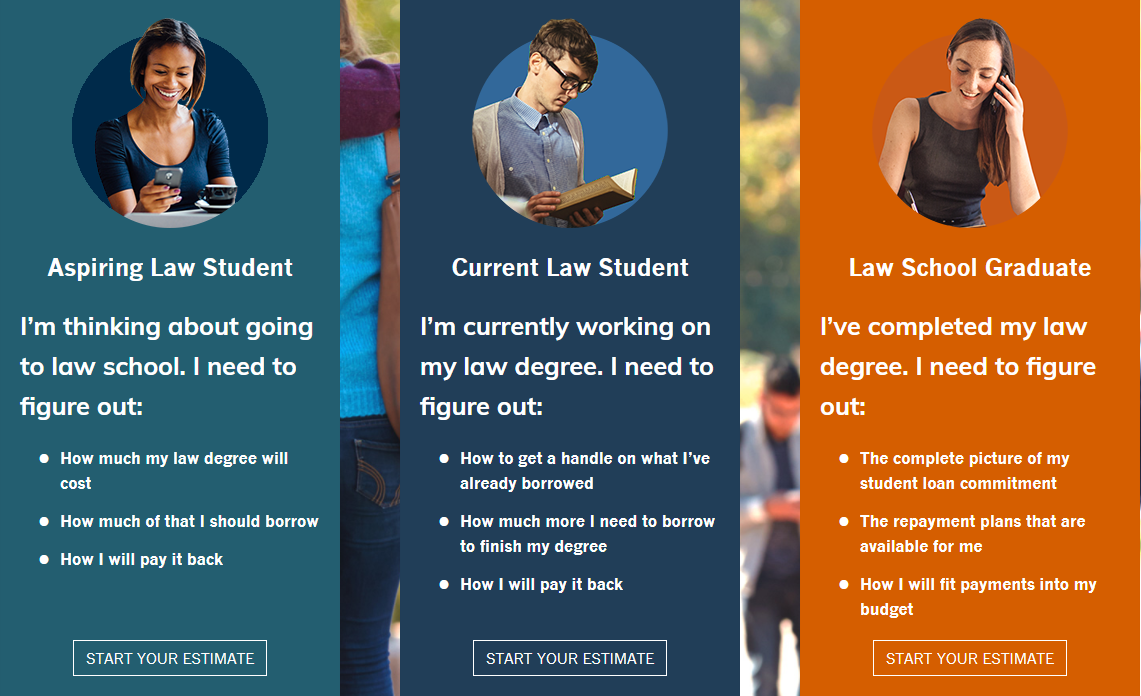 Deciding to obtain a law degree is an important decision. Equally important is the choice of which law school to attend.  The AccessLex Student Loan Calculator can help students estimate the total cost of the degree at various schools and look ahead at the impact those costs will have on their finances now and after graduation. It's free, easy and anonymous. No login needed.  We also have rack cards for your office that promote the AccessLex Student Loan Calculator.
---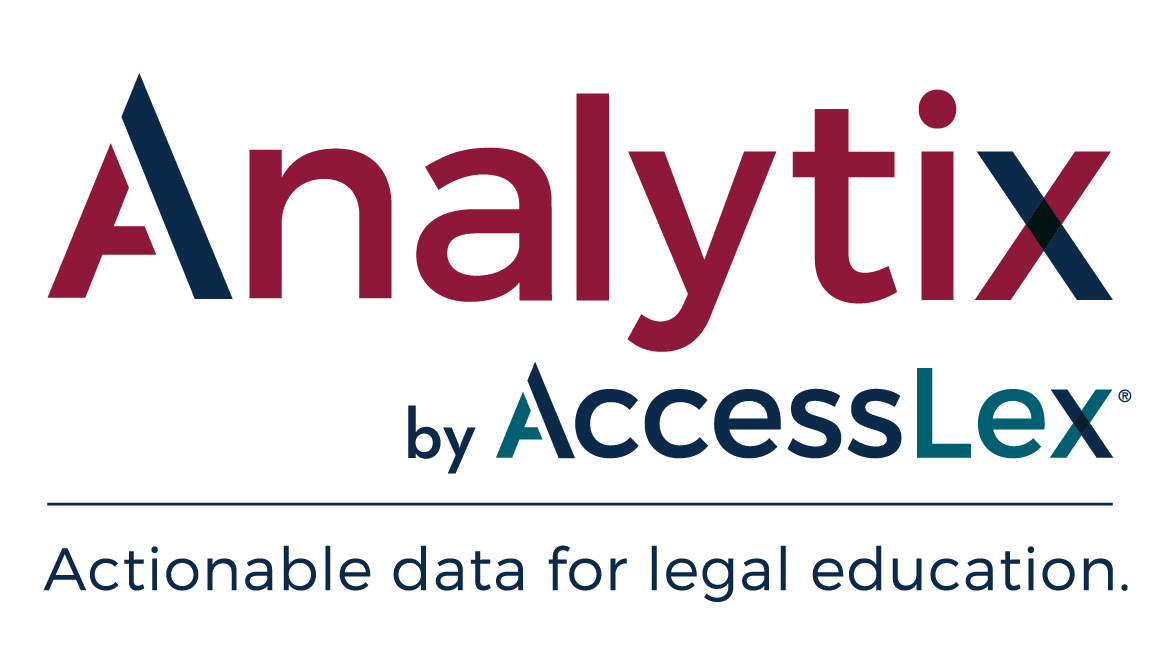 Data-informed decision-making is increasingly important for law school leaders and the students they serve. So, it is more important than ever to make legal education data actionable and easy to use. Analytix puts law school data into clear and accessible formats, allowing you to readily analyze, research and compare law school-specific information. It also puts the power to benchmark various law schools, display trends, gain crucial insights and fuel independent research right in the hands of those who need it. We also have rack cards for your office that promote Analytix by AccessLex.
---

The first service of its kind to provide on-demand, one-on-one student loan and financial education information to incoming graduate and professional students. Our team of Accredited Financial Counselors (AFC®) works closely with students to help set them on a sound financial path. Personal. Unbiased. Accurate. FREE. We also have rack cards for your office to promote AccessConnex.
Research Publications
AccessLex Institute collects and analyzes data, commissions external experts and collaborates with other organizations to publish and report on the issues most relevant to our research priorities: improving access to legal education for students from diverse backgrounds, increasing the affordability and financing options for students pursuing legal education and strengthening the value and relevance of legal education.