Higher Ed Policy Roundup Vol. 1 - Issue 22
Both chambers of Congress are on recess this week and the Department of Education (ED) has also been quiet, so there is no major news to report. However, we do have two Public Service Loan Forgiveness (PSLF) stories for you.
On Monday, ED filed additional legal documents in its defense against a lawsuit brought by borrowers who planned to apply for PSLF. The filings reiterated ED's previous position that correspondence about program approval or denial from FedLoan Servicing, the company overseeing the PSLF program, could not be relied on because loan forgiveness decisions rest solely with ED. More reporting on this story can be found here.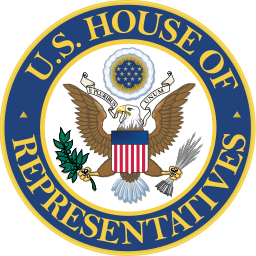 On Wednesday, a bipartisan pair of Congressional members, Rep. Ryan Costello (R-PA-6) and Rep. Brendan Boyle (D-PA-13), launched their PSLF caucus in the House of Representatives. The goal of the caucus is to get other House members to engage in debate and advocate to protect PSLF.  The formation of this caucus is both welcome and critical, given that the House Budget Committee recently passed a budget resolution that instructs the education committee to cut $20 billion over the next ten years, which could mean modification or elimination of PSLF.
AccessLex Institute supports maintaining the PSLF program as currently implemented. If you would like to get involved in making sure PSLF is preserved, please visit our #MakeTheCase advocacy campaign website.
More law schools announce that they will accept the Graduate Record Examination for admissions, but the American Bar Association (ABA) may prevent schools from using alternative tests that have not been deemed valid by the ABA.
Two lawsuits against Navient filed by Washington state and the Consumer Financial Protection Bureau claiming that the company mistreated student loan borrowers will move forward to trial.
The following bills were recently introduced for consideration by the 115th Congress (2017-2018):
H.R. 3560 – Grace Period Alleviation Act [Rep. Pete Aguilar (D-CA)] would provide Subsidized and Unsubsidized Stafford Loans borrowers the option to extend their grace period to twelve months and eliminate the interest payments during the grace period on Subsidized Stafford Loans disbursed between 2012 and 2014.