Implementation - MAX in Action
Law students, and those who are embarking on that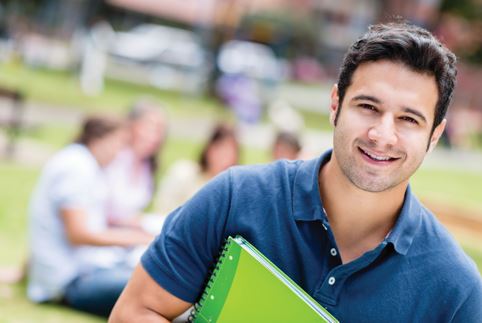 path, are busy, motivated and strategic individuals. They are high-achieving and purpose-driven. So, when it comes to personal finance, they need a targeted, action-oriented program that directly supports their personal goals.
During the 1L year, MAX focuses on building-block elements that can be consumed in quick bursts. Success in this year is defined by increased self-awareness of financial behaviors and incremental changes toward short-term goals, helping students feel a sense of accomplishment during a time when establishing financial goals is not inherently top of mind.
AccessLex Institute understands that all law students are not at the same place, or even on the same journey. Some may be pursuing law school immediately after receiving their undergraduate degrees, while others return to school after a stint in the workforce and may have families and/or an investment portfolio.
With that in mind, the MAX curriculum focuses on elements that are relevant for all students and that can be customized to fit each student's individual journey and goals. The fall and spring curricula both include primary foundational elements, while the summer path and resource library address general knowledge gaps, hone in on hot-button issues, offer specialty topics that may apply only to a subset of students – and prepare students for the 2L curriculum.
All MAX resources are available to all students, but the curriculum provides the "roadmap." This design creates a dual-level learning opportunity, allowing students to travel along the foundation-building path while also attending to personal questions and needs along the way.
During the 2L year, MAX helps students start to think broader and a little longer term. Sessions during this year explore the financial aspects of various career paths, identify strategies for accommodating big purchases and examine tax obligations and debt-to-income ratio and how these impact financial health.
During the 3L year, MAX begins to set students up for life after law school. Investigating important topics such as investments, insurance, retirement, and estate planning provide foundational knowledge for students to plan ahead and make informed decisions after graduation.
"I am always impressed with AccessLex Institute's engagement — online and in person — and how they work to identify student needs and deliver interactive financial education. Their financial decision-making and management sessions are always amazingly helpful, and after their work with students on the pilot for MAX, I know this program will be a combination of all the things they do best."
                                                                                              — Faye F. Shealy, Associate Dean for Admission, William & Mary Law School