While federal policy, particularly the Higher Education Act, rightfully garners much of the focus in higher education policy discussions, states also craft policy to further educational attainment and address specific economic needs. AccessLex Institute members, students and constituents can all advocate in their states for increased access, affordability and value in legal education. Your voice and engagement at the state-level can impact the policymaking process. We encourage you to get involved!
AccessLex has developed resources to guide you in your state-level advocacy efforts and provide you with actionable advice as you seek to educate and engage your state elected officials. Educating your representatives about the facts of policy issues that affect you, your students or your school is important to help influence their positions. If you can deliver accurate information and compelling arguments to your officials, they can make better informed legislative decisions. For example, illustrating the human impact of a policy through stories and site visits is a highly effective advocacy strategy that provides your governor and state legislators with the opportunity to learn about and interact with constituents who are beneficiaries of a program. 
Issue Brief:
State Bar Character and Fitness Requirements and the Need for Increased Financial Education
All law students should be equipped with the necessary financial education and training to succeed in their chosen careers. Those who seek to practice law will have to demonstrate an ability to responsibly manage their personal finances, including student loan debt, as a sign that they can be entrusted to safeguard the money and property of potential clients in the future. Read More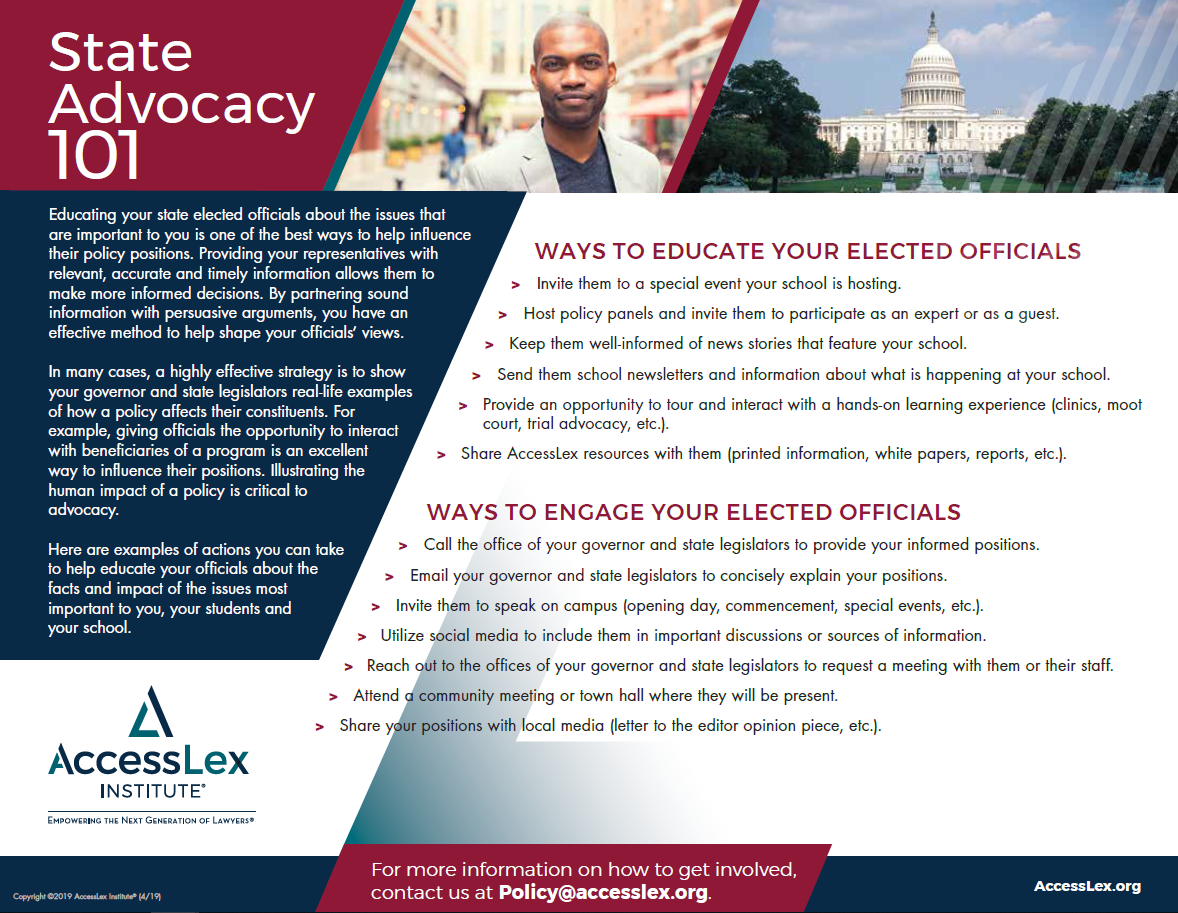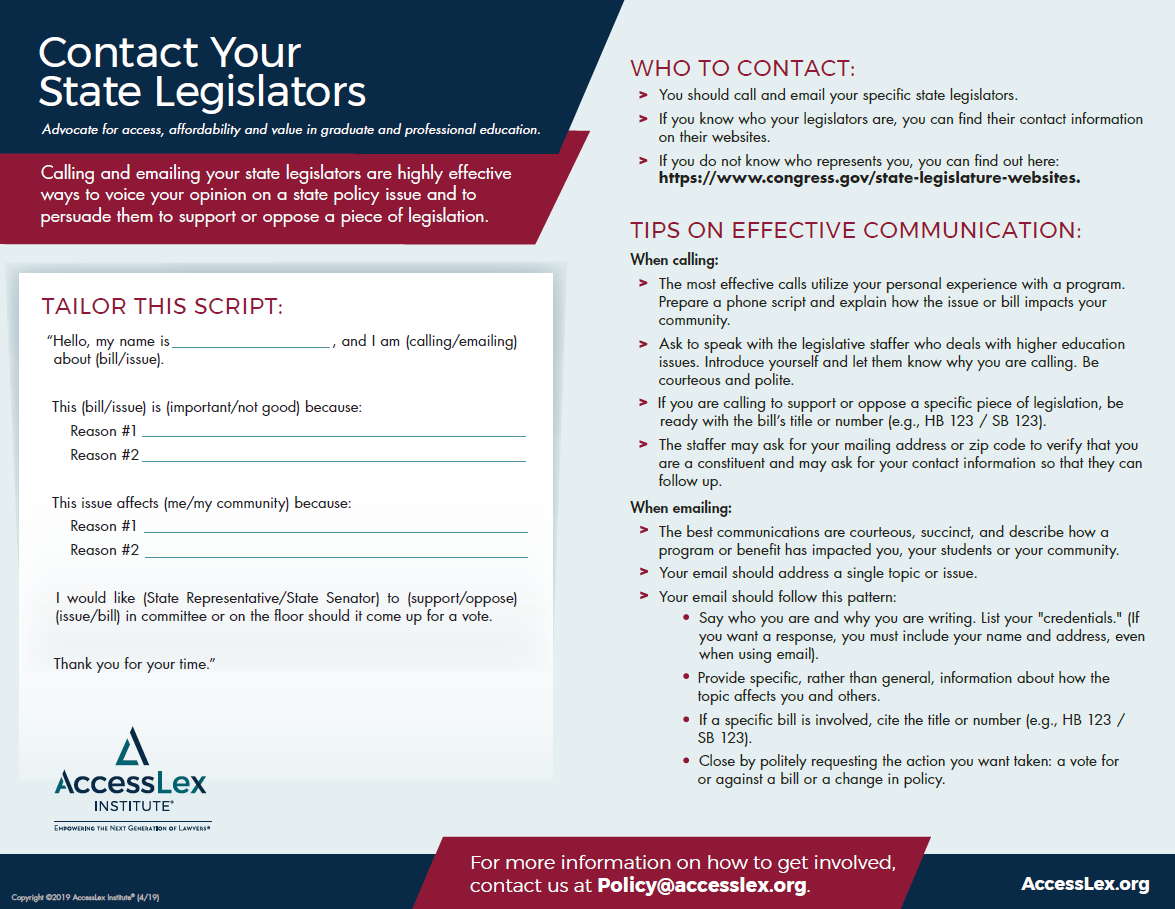 Op-eds
To assist you in your state-level advocacy efforts, AccessLex Institute has drafted a guide to help you write an op-ed advocating for state funds to aid law students. Read More
Graduate and Professional Data by State
To assist with your advocacy efforts, AccessLex Institute provides data sheets that contain information on graduate and professional student enrollment, degree completion, and a summary of the number of federal student aid recipients and the amount of federal aid disbursed by state.
When contacting your state members and their staff, it is useful to share both anecdotes, as well as data and research that support your calls for the need to make policy changes. AccessLex Institute members, students and constituents are encouraged to use these state data sheets in their advocacy efforts.
On the map below, click on your state to download a PDF data sheet for use in your meetings with and emails to members and their staff.