New ABA Employment Data is Available on Analytix by AccessLex
The 2018 ABA Employment Questionnaire data is now available at Analytix by AccessLex. The questionnaire compiles employment outcomes by institution for students who graduated from law school between September 1, 2016 and August 31, 2017. Using Analytix, users can compare law school job placement figures by employment status, type and term. Salary information for recent law graduates will be added to our Legal Education Data Deck, following the release of NALP's Class of 2017 National Summary report later this year.
To view and compare the employment data by law school, click here.
ABA-Approved Law School Graduates by Employment Status, 2017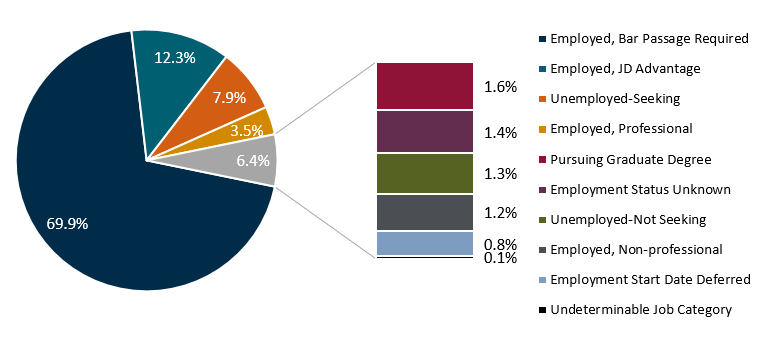 Employed ABA-Approved Law School Graduates by Job Term, 2017