Road to Repayment: The Role of Consumer Information in Federal Student Loans
On September 14, AccessLex Institute co-sponsored a bipartisan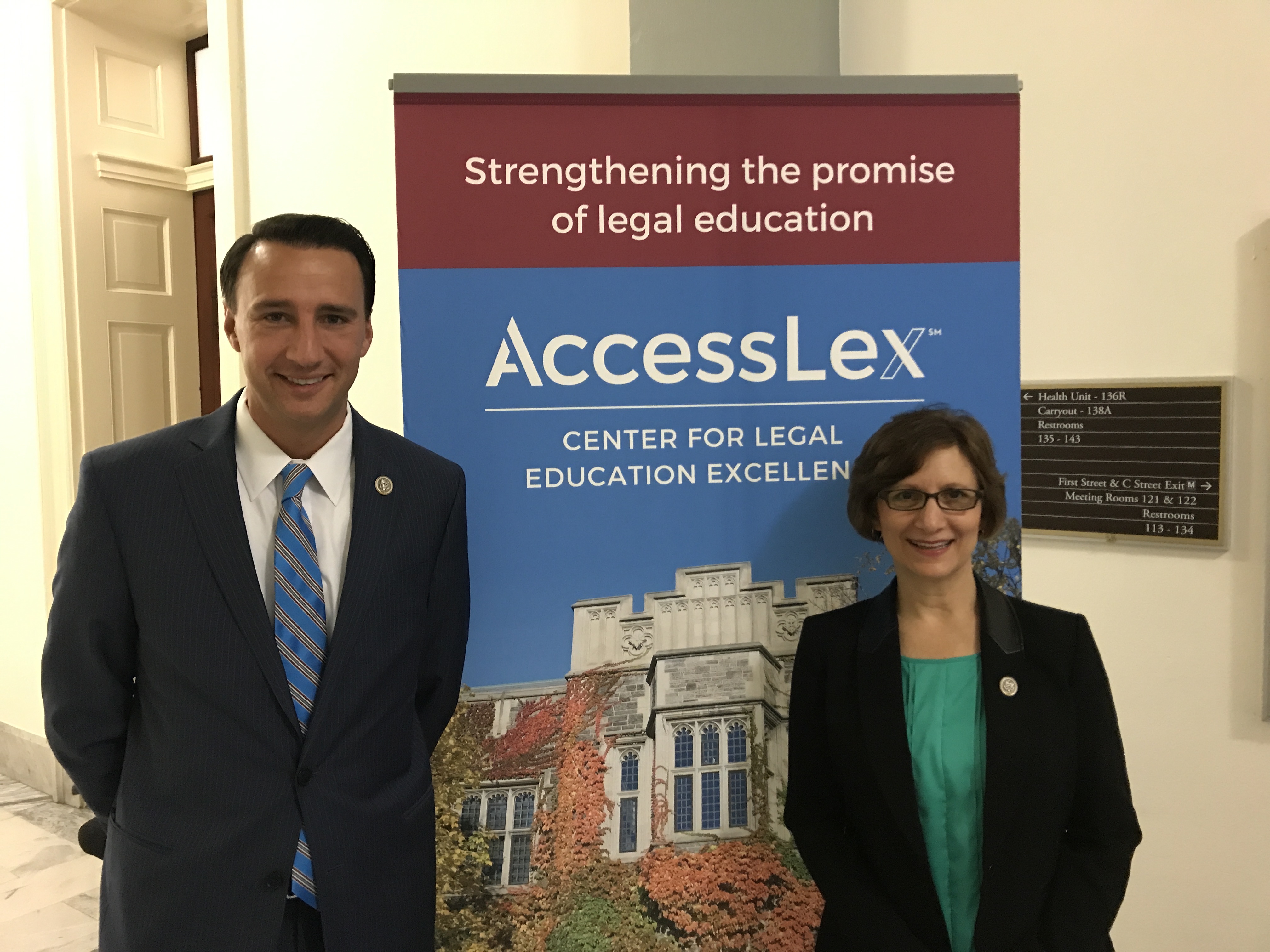 event on Capitol Hill—Road to Repayment: The Role of Consumer Information in Federal Student Loans—with Congressional Representatives Ryan Costello (R-PA-6) and Suzanne Bonamici (D-OR-1). Earlier this year, Representatives Costello and Bonamici introduced the Streamlining Income-driven, Manageable Payments on Loans for Education (SIMPLE) Act, which would streamline the process for enrolling struggling borrowers in income-driven repayment (IDR) plans and annually recertifying their income in order to verify eligibility for IDR plans and total and permanent disability (TPD) discharge of federal student loans.
The event featured a panel of experts engaged in a thoughtful discussion about providing the information students need to make more sound decisions regarding higher education, and offered potential policy solutions to current challenges facing students, schools and policymakers.
During the discussion, Dr. Mark Schneider of the American Institute for Research and Mamie Voight from the Institute for Higher Education Policy emphasized the need for program-level data to help prospective students make well-informed choices about where to go to school. When asked about data privacy and security concerns, Dr. Schneider stated that there is always an inherent risk in sharing data, but the federal government must weigh the risks against the rewards of providing more relevant data.  Voight shared that the bipartisan College Transparency Act, which was introduced in both chambers earlier this year, would provide protections against some of these risks.
In regard to the need to provide better information to students about borrowing decisions, Kristina Wilhelm-Nelson, Director of Financial Aid at Villanova University Charles Widger School of Law, said that she works with students on such fundamentals as budgeting to help them gain a clearer sense of how much they need to borrow. She also shared her school's positive experience with MAX by AccessLexSM—a free personal finance curriculum exclusively for law students—indicating the students benefited from the curriculum.  And finally, she said that simplification of the federal loan repayment plans would help ease the confusion that she sees her students encounter once they enter repayment.
Debra Chromy with the Education Finance Council agreed that the required entrance and exit counseling is not sufficient to meet students' needs, and said that reauthorization of the Higher Education Act presents an opportunity to focus on more comprehensive financial education and loan counseling.
Lindsay Ahlman from The Institute for College Access and Success cautioned that the goal of loan counseling should not be to reduce borrowing for all students because for some, not borrowing enough could result in them not being able to attend college. She said that loan counseling should enable informed decision-making by students.