Time To Lift Student Loan Counseling Restrictions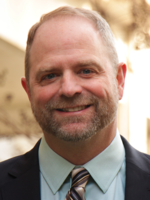 What if the largest consumer bank in the United States banned its loan officers from requiring that borrowers receive financial counseling greater than that required under law, even for those who would benefit the most?
I know — some version of "boring" or "why should I care" just came to your mind. But what if I told you that every American, including you, has a long-term financial interest in this bank? Because, in fact, you do.
Although it lends more than $100 billion each year to our nation's college students, the U.S. Department of Education surprisingly limits loan counseling to the one-time entrance counseling required for first-time student borrowers, at least as a condition for receiving a Federal Direct Student Loan. Its rationale seems to be that any additional required counseling would create an undue burden on both the school and the student.
But is that rationale rational? In a word — no.
Well-intentioned as it may be, limiting the ability of schools to require additional counseling as a condition for accessing federal loan funds is detrimental on a broad scale — affecting student borrowers, schools and taxpayers alike. Increased levels of student borrowing create an imperative for students to have the information to make the best financial decisions. And for graduate and professional students, who as a group hold the largest individual loan balances and 40 percent of the $1 trillion of outstanding student loans, even more substantial financial education is needed.
And while debt levels alone could warrant required loan counseling, students themselves are asking for more and better financial education. In 2017, AccessLex Institute, which I lead and which is the largest philanthropic organization focused on access to legal education, and its affordability and value, undertook a survey of nearly 5,000 law school students. The results speak for themselves — 98 percent of respondents indicated an interest in having a personal finance program offered to them; 85 percent graded their personal financial knowledge at B- or lower; and, 75 percent are worried about their student loan debt.
So, we know that students want and recognize the need for additional loan counseling. But what about schools, many of which have time and financial challenges limiting new programming?
The good news is that there are many options available for schools who might choose to expand counseling. For example, at AccessLex Institute we provide free, best-in-class financial education to law students through multiple channels and media. Our newest offering, Max by AccessLexSM, a comprehensive and customized personal finance curriculum that operates throughout the academic year, has attracted 120 law schools (a 60 percent share) and thousands of law students in its first year, clearly demonstrating the importance and need for such programs at the school and student level.
Unpaid student debt harms all players in the process. At its most direct, taxpayers ultimately must pay for defaulted student loans. Students who default endure long-term financial and other stresses that inhibit their ability to maximize their potential, hurting themselves and society alike. And for schools, defaulted student loans lead to increased regulatory pressure, brand erosion and unhappiness among alumni and other benefactors.
Decisions around student loan borrowing and repayment are serious and can impact one's future in ways most students are not prepared to fully grasp without help. And worse, most do not even recognize their financial blind spots. Schools need more tools to bridge these knowledge gaps, most especially with the students who are unable or unwilling to act on their own. Allowing schools to make the supplemental training mandatory for student loan borrowers would only enhance its educational context and efficacy.
I remain hopeful that Congress will adopt changes to realign loan counseling requirements with the economic realities of the day during the reauthorization of the Higher Education Act. But the substance and timing of any such changes are unknown at this point and, in any case, might only occur well into the future.
However, the U.S. Department of Education has the ability to act to rescind its loan counseling restrictions in a way that will benefit all participants and stakeholders. I urge it to do so in an expeditious manner.
Christopher P. Chapman is the president and chief executive officer of AccessLex Institute.