Financing Your Legal Education
Financing Your Legal Education
This guide will walk you through some important information about financing your legal education and finding the right school for you. It addresses questions you should be asking before, during and after law school, and offers tools to help you make informed financial decisions every step of the way. It also includes links to other helpful resources and our AccessConnex tool.
Financing Your Legal Education
At AccessLex Institute, we believe that giving students the tools to establish good financial habits early will help them stay on the right path, all the way through school and even after graduation. You may ultimately choose to practice in a corporate firm, go into public interest law or use your legal background in another field. But regardless of where you end up, it is important for you to understand the realities of your student loans and finances now.
Because whether you are deciding which school to attend, are navigating the admissions and financial aid application processes, are in the middle of your law school journey or are building your career, planning ahead will help you make the best choices in support of your goals.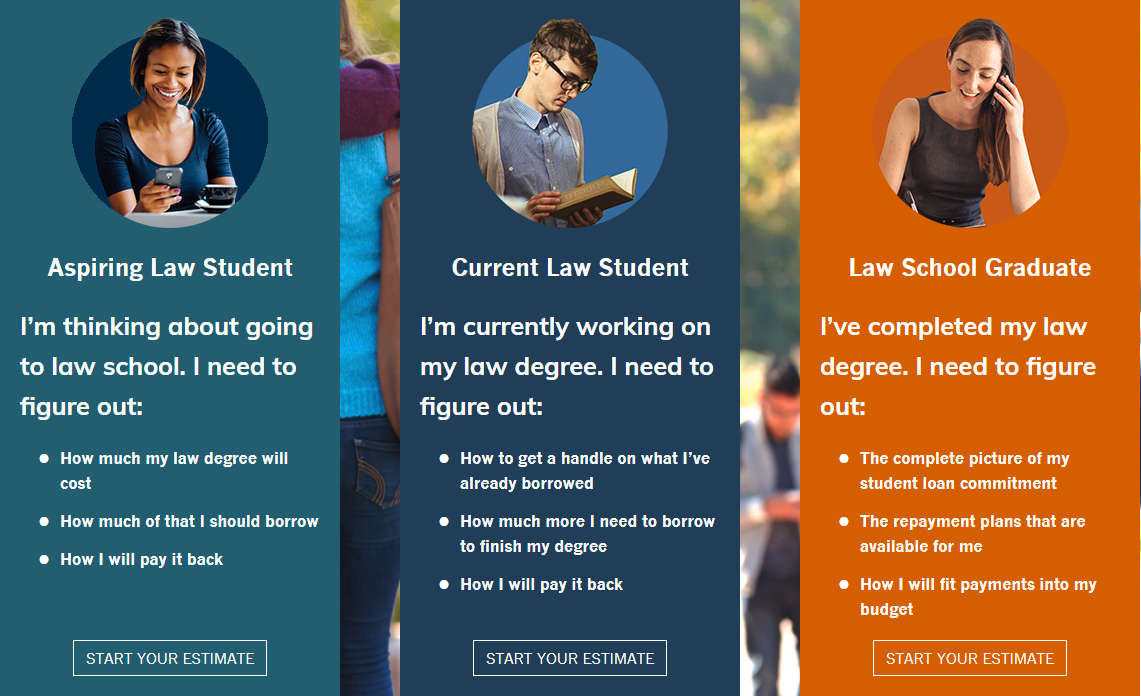 Understanding the financial realities of your law degree is the first step to making wise decisions about your student loans. Our student loan calculator is a free and easy way to do just that!