Write Your Congressional Member Letter Template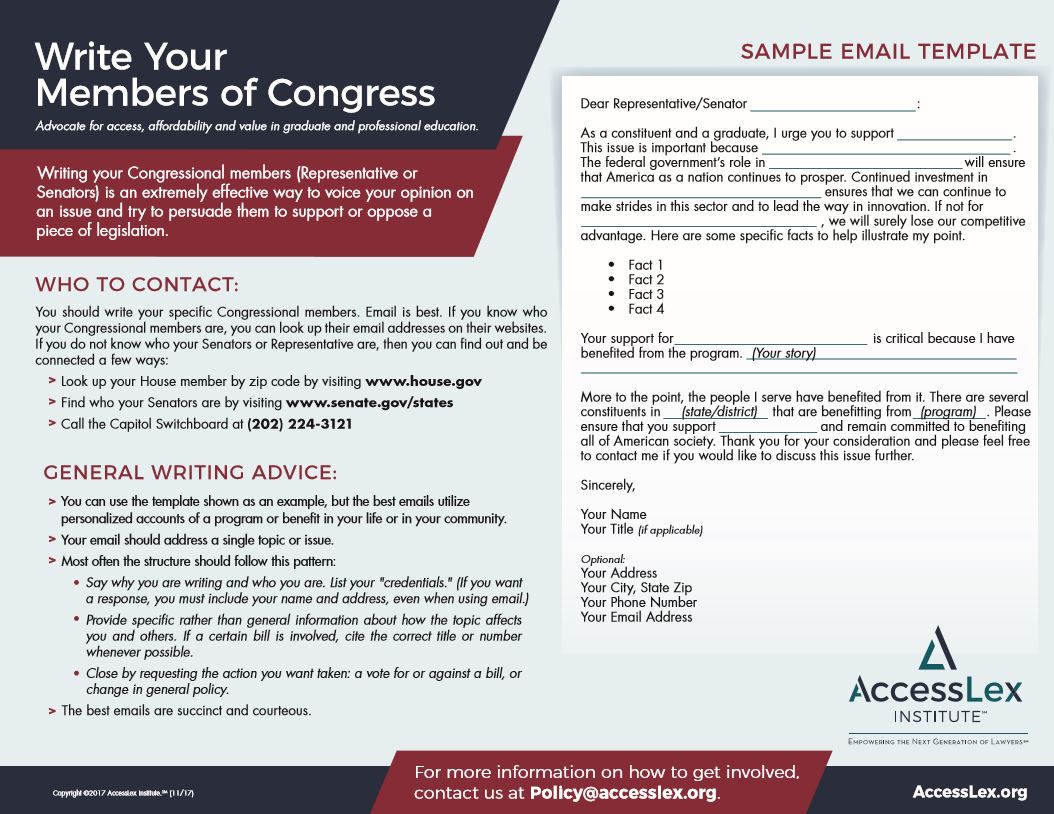 Sample Template
(copy and paste this template for easy customization)
 
Dear Representative/Senator                                                  :
 
As a constituent and a graduate, I urge you to support                                                    .
This issue is important because                                                                                            .
The federal government role in                                                                          will ensure
that America as a nation continues to prosper. Continued investment in
                                                                               , ensures that we can continue to
make strides in this sector and to lead the way in innovation. If not for
                                                                               , we will surely lose our competitve
advantage. Here are some specific facts to help illustrate my point.
Fact 1
Fact 2
Fact 3
Fact 4
Your support for                                                                 is critical because I have
benefited from the program. (Your Story)                                                                 
                                                                                                                                         
More to the point, the people I serve have benefited from it. There are several 
constituents in    (state/district)      that are benefiting from    (program)    . Please
ensure that you support                                   and remain committed to benefiting
all of American society. Thank you for your consideration and please feel free
to contact me if you would like to discuss this issue further.
 
Sincerely,
 
Your Name
Your Title (if applicable)
 
Optional:
Your Address
Your City, State Zip
Your Phone Number