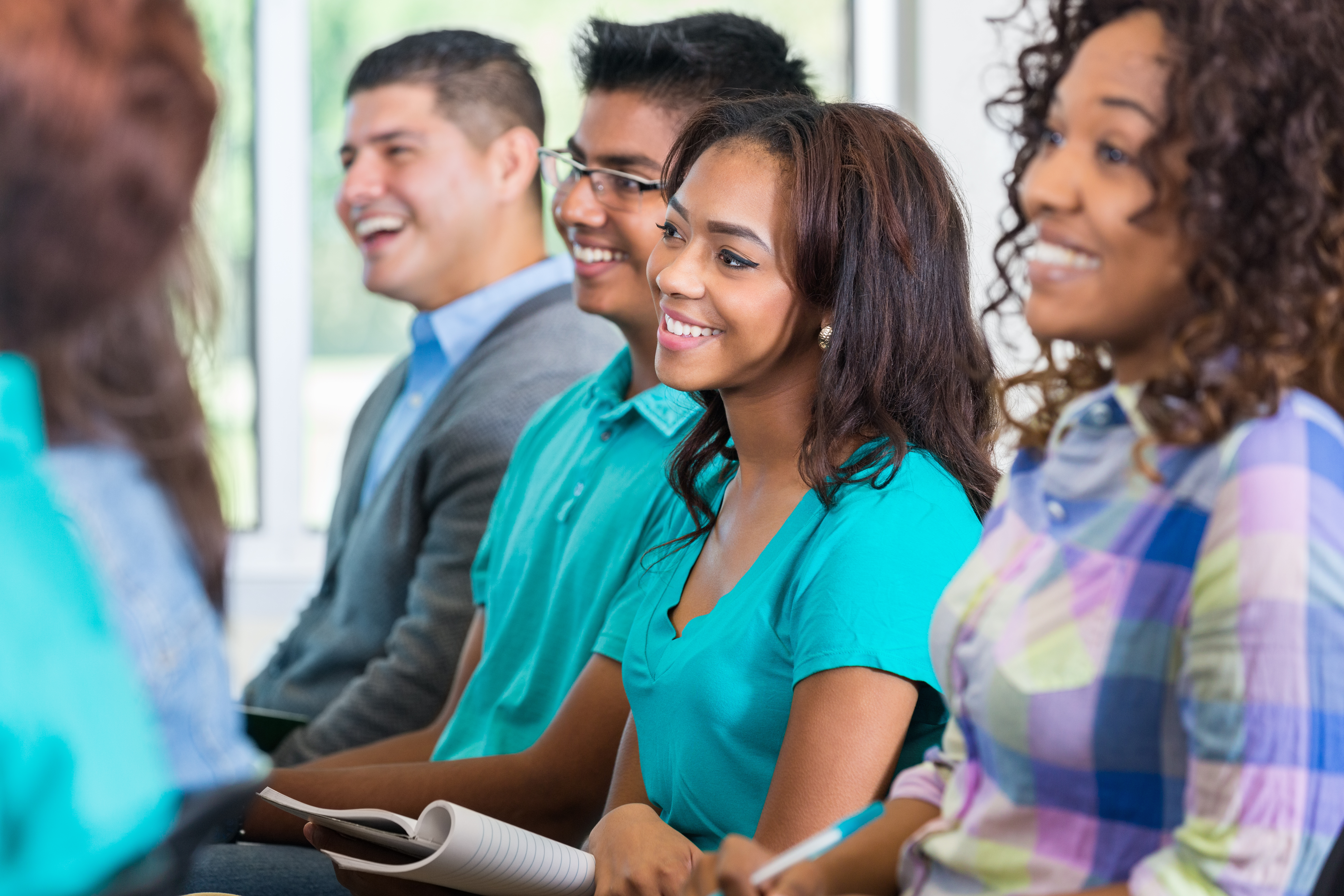 A Comprehensive, Innovative and Effective Financial Education Program Created Expressly for Law Students
Many law students today are taking on far higher debt loads than they have the experience to manage. But debt management is far from the whole story.
Students need a framework for making good financial decisions. That's why we created MAX by AccessLex®, a building block curriculum that teaches personal finance in a way that complements the skills legal education values and builds on.
MAX combines in-person workshops, online and virtual programming, and one-on-one counseling to leverage your strengths, address any weaknesses, and fit into your demanding schedules.
---
MAX in Action
MAX uses multiple channels with varied touchpoints to affect behavior change and drive knowledge gain. This multi-format approach lets you define your own path.
Your name, email address, school and class year are all you need to personalize your experience and track your progress. No other personal information is required.

Please note: If your law school requires participation in MAX by AccessLex®, lesson completion status data may be reported.

MAX Talks

These high-energy webinars and podcasts focus on single topics (foundational, special interest and hot topic tracks). They appear on your MAX Online calendar for easy sign-up and viewing.

MAX Monthly

This monthly online newsletter reinforces MAX content and encourages relevant and timely actions toward specific personal financial goals.

MAX In-Person Workshops

Fall and Spring workshops supplement the online learning paths. MAX Coaches, all fully accredited financial counselors (AFC®), work with your school to deliver these valuable, interactive sessions.

MAX Coaching

One-on-one financial coaching is available whenever you need it. Reserve a time to speak with a MAX Coach by phone, online, or in conjunction with a MAX workshop.

Offers $330,000 in scholarship drawings each year to motivate you and keep you on track.
---
The 1L Learning Path
The 1L Learning Path is intended to provide first -year law students an introduction to financial habits and the importance of creating and maintaining a financial strategy.
---
The 2L Learning Path
The 2L Learning Path is intended to provide second-year law students guidance on exploring the financial aspects of career paths while still sustaining financial goals and plans.
---
The 3L Learning Path
The 3L Learning Path is intended to allow third-year students to investigate important topics such as investments, insurance, retirement, and estate planning provide foundational knowledge for students to plan ahead and make informed decisions after graduation..
---
MAX is available at no cost to schools or students, and is currently being delivered at more than 160 ABA-approved law schools.
The first year a school is registered for MAX by AccessLex, the program is available for its 1L students, who will then proceed through the full 1L-2L-3L learning path.
"When I heard that there was a free financial program for law students, I decided to check it out. I immediately liked the resources on the website—the activities are interactive and, most importantly, quick. One of the early lessons focused on setting financial goals and planning ahead to cover things like bar exam expenses. When I won a contest later in the semester, that lesson kept coming to mind. As a result, I opened a "bar exam fee" account and deposited my winnings. Now that the account is open, I plan to add to it with birthday funds or summer income. Knowing that at least some of my bar exam fees will be covered is a great relief! Thanks to MAX, I was able to do the hardest part and get started."
Shellie, Michigan State University College of Law
Questions?  Contact AccessLex Institute at MAX@accesslex.org, or visit your law school's Financial Aid Office.