Improving access to legal education begins with improving education policy. AccessLex Institute focuses on tracking legislation and regulations with potential impact on students and the legal education community. We provide policy analysis, information dissemination and issue education to Member law schools and other graduate and professional school staff, and develop policy positions on key issues impacting access, affordability and value. Our policy experts routinely speak with lawmakers, policy advocates and other influencers on behalf of law students specifically, and in the interest of legal education on the whole.
---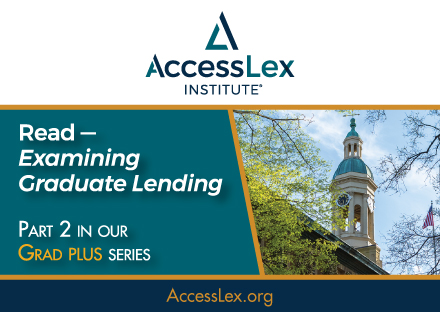 This report, the second of our two-part series on graduate lending, uses federal data to show, as one example, that black borrowers and Historically Black Colleges and Universities would likely be severely harmed by a move to significantly limit or outright eliminate federal lending to graduate and professional students.
---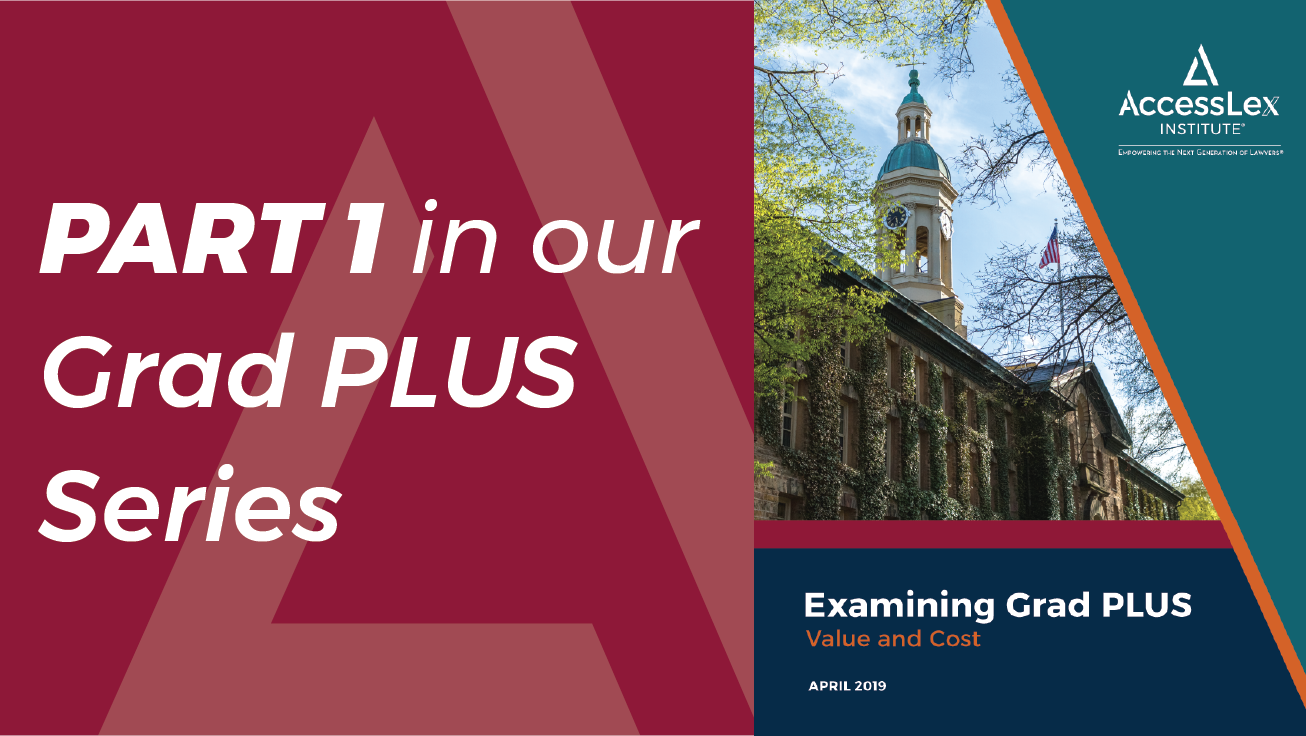 This report, the first in a two-part series, uses federal data to show that the primary criticisms of the Grad PLUS program—rising institutional education costs and potential cost to the federal government—are either nonexistent or massively overblown.
---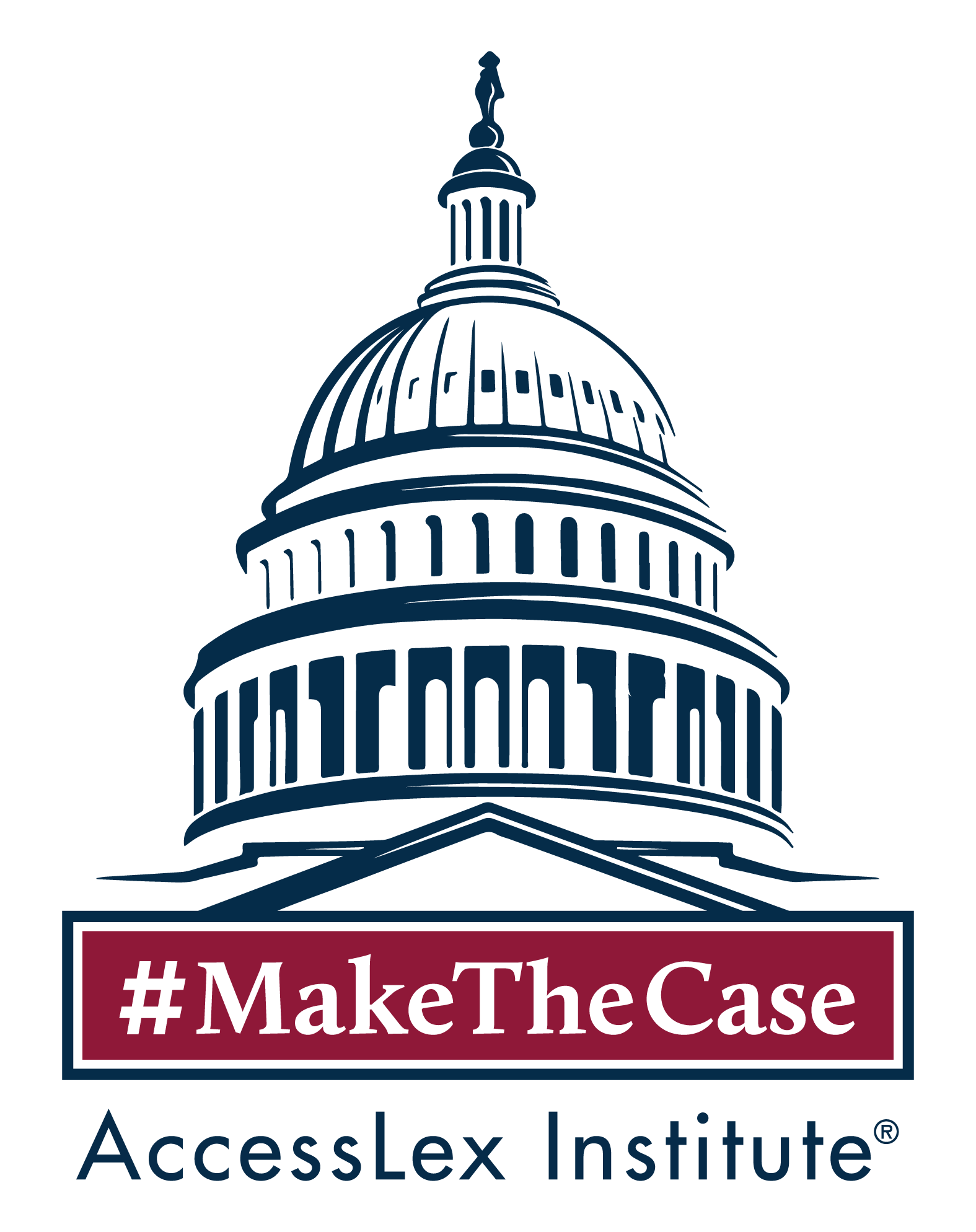 AccessLex Institute members, students, and constituents can all take an active role in advocating for providing access, affordability and value to graduate and professional education. We encourage you to get involved by speaking to student groups, hosting events or meeting with your legislators. We have created an Advocacy Toolkit to provide you more information and ensure that you, too, can #MakeTheCase!
Graduate and Professional Data by State
To assist with your advocacy efforts, AccessLex Institute provides data sheets that contain information on graduate and professional student enrollment, degree completion, and a summary of the number of federal student aid recipients and the amount of federal aid disbursed by state.
When contacting Members of Congress and their staff, it is useful to share both anecdotes on how federal programs impact constituents, as well as data and research that support your calls for the need to make policy changes. AccessLex Institute members, students and constituents are encouraged to use these state data sheets in their advocacy efforts to show Members of Congress the extent to which graduate and professional programs are utilized in their state.
On the map below, click on your state to download a PDF data sheet for use in your meetings with and emails to Members of Congress and their staff.
AccessLex has long believed that the reauthorization of the Higher Education Act (HEA) presented an opportunity to strengthen graduate and professional education to help students better manage its expense and succeed in their chosen careers. Congress has acted and recently proposed changes to HEA that will be voted on in an effort to reauthorize the bill. While AccessLex applauds this movement toward addressing issues facing higher education, we are disappointed in some of the measures the current bill proposes. See our official statement on the bill here and help us advocate for improvements. The time to act is now!
AccessLex supports amending the current bankruptcy code to ease the discharge of student loans in bankruptcy proceedings. Read AccessLex Institute's policy proposal and more on bankruptcy here.
Public Service Loan Forgiveness
AccessLex supports improving comprehensive higher education data for stakeholders who need this information to make crucial decisions. Students and their families need better data to help them choose the right college and program that best fits their needs. Institutions need current and robust data to effectively serve students. Policymakers need data to inform decisions related to accountability and funding. The recently proposed PROSPER Act gestures toward data transparency, but it can go further. Read AccessLex Institute's policy proposals related to data and accountability here.
Legislation and Regulations
AccessLex aims to keep our stakeholders informed. Education advocates can stay up to date on new bills introduced in the U.S. Congress as well as regulations and policies proposed by the U.S. Department of Education relevant to access, affordability, and the value of legal education by reading AccessLex Institute's blog posts on education legislation and regulations.