Law Schools Rethinking Participation in U.S. News & World Report Rankings
Academic and Bar Success
Research and Data
Several of the highly ranked law schools opting out of participating in the U.S. News & World Report "Best Law Schools" rankings (Yale, Harvard, Berkeley, Stanford, Columbia, Georgetown, Northwestern, and more) is a significant and potentially game changing development. These schools have held perches at the top of the list since its inception more than 30 years ago. In explaining the decision, deans of the schools invoked longstanding complaints about the list's methodology in ranking and comparing schools. This public repudiation by these institutions carries significant weight and could embolden other schools to opt-out as well. If the momentum creates a further exodus of law schools, it could call attention to, and open the door for, other resources and tools to gain prominence as sources of useful, nuanced information for aspiring lawyers about law schools.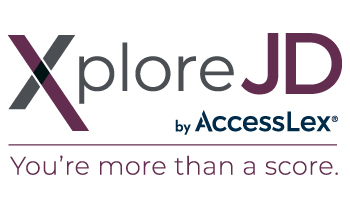 One such tool is XploreJD by AccessLex®. The U.S. News & World Report "Best Law Schools" rankings seem to presume that what today's students value in a program of legal education is (or even worse, should be) identical, with no accounting for any diverse interests or needs. We designed XploreJD to equip pre-law students with a resource that empowers them to identify law schools that are best suited to their unique, individual needs. Through this tool, prospective students consider up to 24 topics spread across five key factors that can influence their law school choice, and then weigh the importance of each factor to generate a personalized list of schools matching their criteria. The key factors addressed in XploreJD are focused on location, cost, academic and student experience, diversity, and outcomes. Many of these items, particularly those related to outcomes and the student experience, are absent from the U.S. News "Best Law Schools" methodology.
XploreJD is also an educational experience—one that doesn't stop at providing a list of measures that students can select to generate school matches but goes a step further by including definitions, explanations, and context to help students make informed choices when selecting and prioritizing items. For instance, some students may not be familiar with the meaning and implications of terms such as first-year sections, clinics, and clerkships, so we provide descriptions to enhance their understanding of these and other key law school features and outcomes. And while U.S. News requires students to sign up for its U.S. News Law School Compass product to gain full access to the rankings data, unrestricted access to XploreJD is completely free and does not require a log-in.
Check out XploreJD today.