The diversity of legal education does not yet reflect the diversity of American society.  AccessLex Institute seeks to expand access to legal education for underrepresented students through research, grantmaking, data analysis, and the dissemination of information and resources. The goal is for graduating law school cohorts to reflect the diversity of the nation by 2025.
---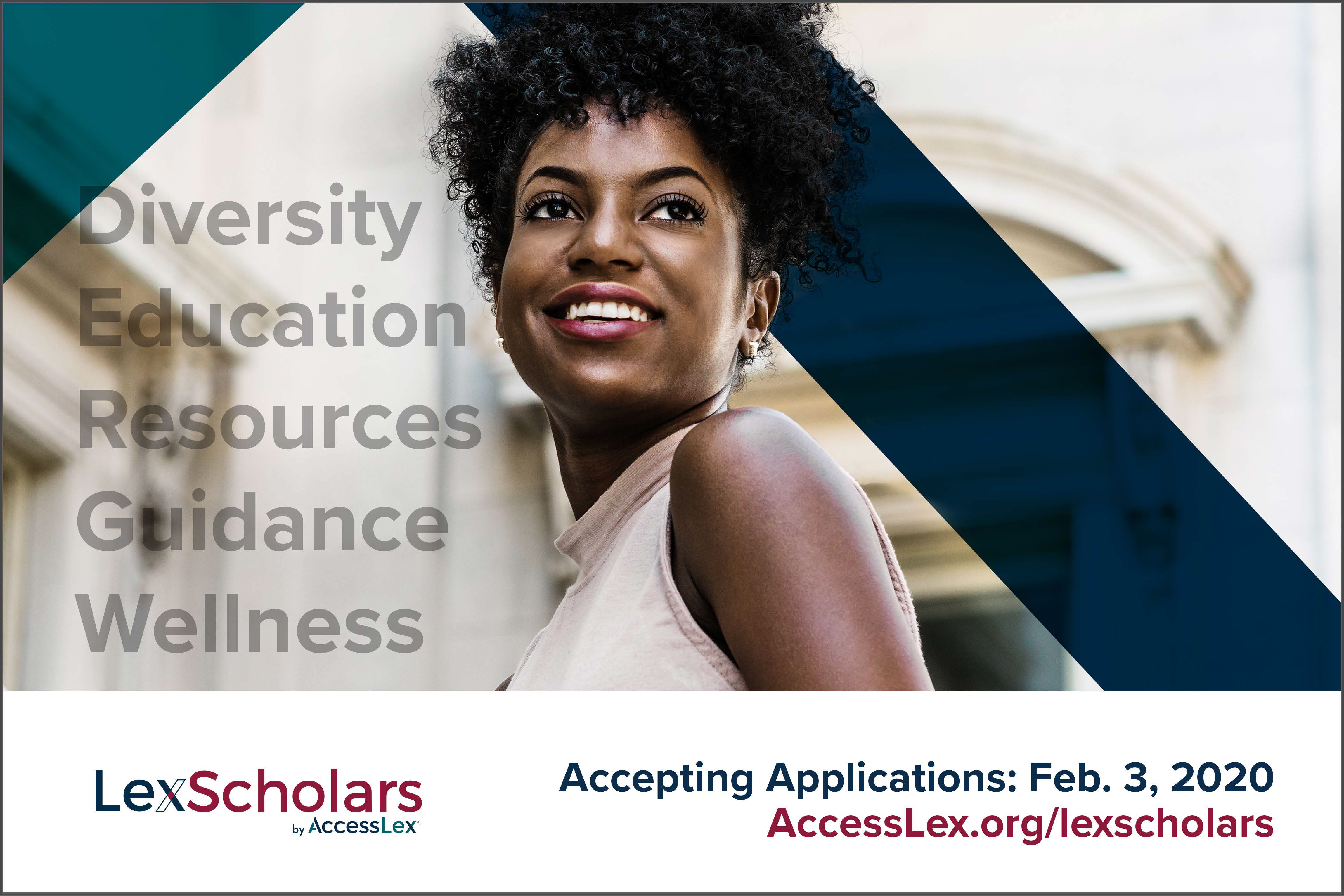 The legal profession is the least diverse profession in the United States, and its demographics are a direct reflection of the unequal access to legal education. LexScholars is a free diversity pipeline initiative aimed at learning more about effective methods for increasing law school diversity by providing more than 1,200 aspiring lawyers with the guidance and resources to pursue their goal of attending law school.
---
Research
AccessLex conducts research into important and interesting questions pertaining to legal education diversity. Areas of inquiry include the efficacy of diversity "pipeline" programs; the manners in which law school admission and scholarship policies impact diversity trends; and techniques for pre-law advisors to better support prospective law students from underrepresented backgrounds.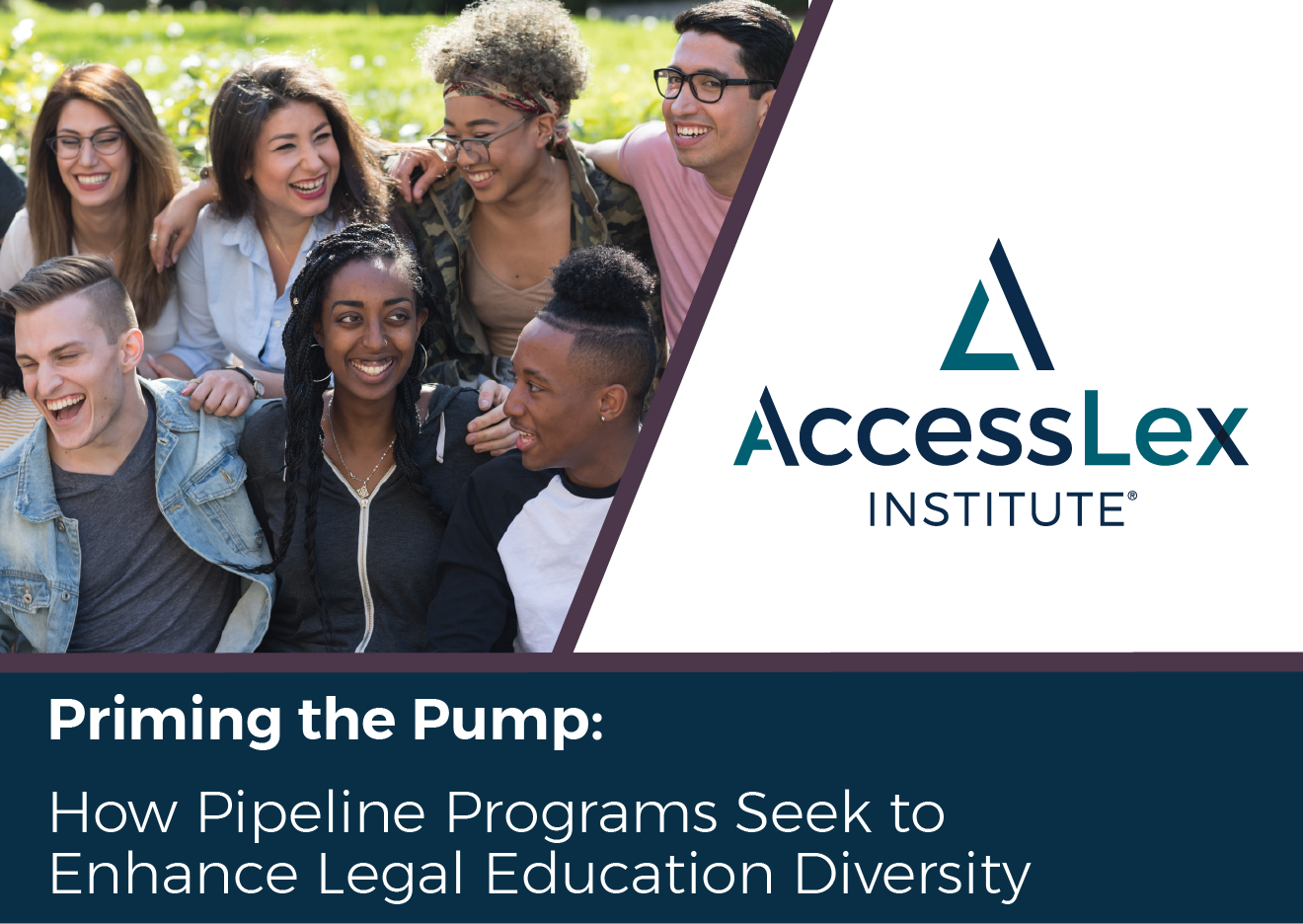 Priming the Pump: How Pipeline Programs Seek to Enhance Legal Education Diversity
AccessLex Institute has developed this research brief to provide an overview of legal education pipeline programs in the U.S. – the channel by which we, as stakeholders in legal education, can improve access to law school. The brief also takes preliminary steps towards assessing their impact and effectiveness. The immediate goal is to provide useful information to aspiring students, their advisors, and others concerned about legal education diversity.
Read More
Diversity Pipeline Programs in Legal Education: Context, Research, and a Path Forward
Diversity Pipeline Research Grant Program
The Diversity Pipeline Research Grant Program awards grants to current or proposed programs that provide college students and/or college graduates from historically underrepresented groups with information and resources premised on aiding their successful matriculation into law school and the legal profession. The best programs are collaborative and provide meaningful and holistic content, experiences and support, and are designed to yield measurable outcomes and scalable best practices.
Find more information on the Diversity Pipeline Research Grant Program
Data Analysis
AccessLex partners with law schools and other legal education stakeholders to conduct data analyses premised on positively impacting legal education diversity. These projects tend to focus on analyzing enrollment management practices and designing admission and scholarship awarding frameworks that could maximize student diversity. Contact us at Diversity@accesslex.org to propose a collaborative project.
Resources
AccessLex provides materials and other resources for legal education stakeholders, including pre-law advisors, law school administrators and faculty, pipeline program directors, and others who have roles in the broadly conceived processes of law school admission and matriculation.   
---
Applying to Law School: A Strategic Approach for Underrepresented Students Video Series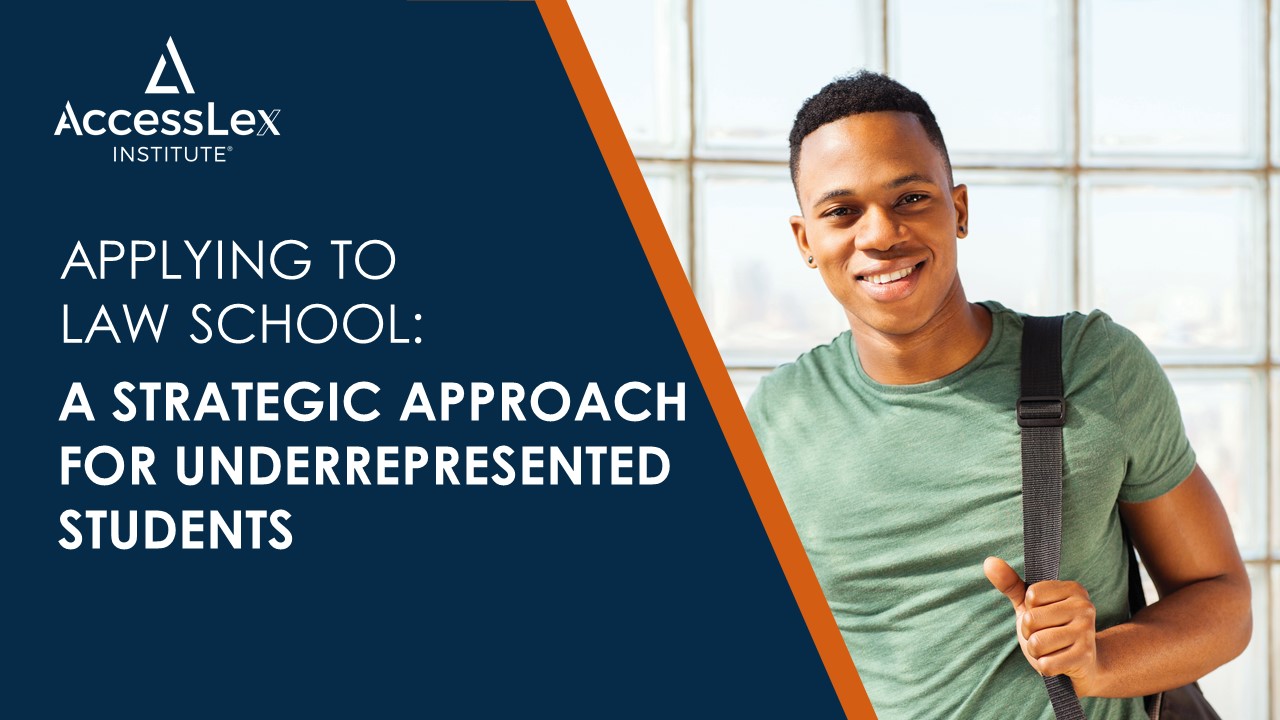 Deciding whether to attend law school is a huge financial, academic, professional and personal investment. In this video series we review the essential components of a successful law school application including the importance of timing, characteristics of a strong application and school selection factors and provide tips and strategies that can be utilized by historically underrepresented students to navigate the law school application process.
View all seven videos here.
---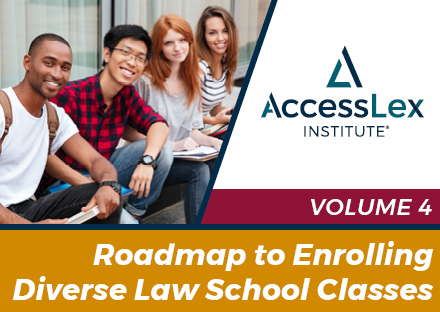 NEW! Volume 4: Contextualizing Admission Factors
The purpose of this fourth volume of the Roadmap to Enrolling Diverse Law School Classes series is to provide law schools with a guide to using empirical research methods, such as regression analyses, to gain a better understanding of the relative impact of admission factors on student outcomes. 
Read More